Advanced equity mining and real-time quote generation for Kia dealers
About AutoLoop
Since 2005, AutoLoop has helped automotive dealerships grow their businesses. It started with our foundational products: the AutoLoop Sales and Service Suites, a set of seamlessly interconnected sales, service, and marketing tools designed to give dealerships industry-leading features, intelligent analytics, and streamlined performance. Together, these elements enable dealers to boost sales, optimize service, market with precision, and––most importantly––drive revenue. AutoLoop is an affiliate of Affinitiv.
Pricing & Packages
Enroll
---
AutoLoop Quote
An industry-leading equity mining solution, AutoLoop Quote stands apart from the competition by instantly and automatically identifying your dealership's best prospects—and offering more ways to strategically target them. By continuously analyzing your DMS, Black Book®, Edmunds®, and AutoLoop internal data, Quote generates quick, compelling offers personalized to each and every customer. Even better, these offers are precisely matched to a vehicle in your current inventory, leading to better opportunities and more sales.
---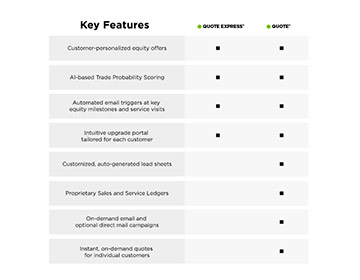 AutoLoop Quote Express
Get the benefits of AutoLoop Quote—without purchasing the full product. Send automated quotes to sales customers. Launch automated, pre-service appointment quotes to service customers. And engage both with their own personalized customer web portal. The best part? It runs in the background to effortlessly help drive sales for you.
---
Compelling Equity Offers
Drive repeat sales from the showroom or service lane with a customized, single-sheet equity analysis
Automatically generate offers based on DMS, Black Book®, Edmunds®, and AutoLoop data
Launch email quotes to individual customers on demand—right from the application
Engage customers in equity with "set it and forget it" automated trigger quotes
Equity Marketing Campaigns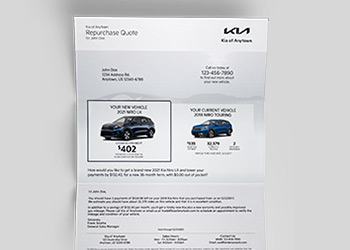 ---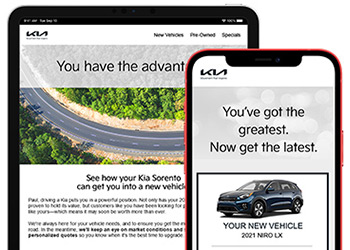 Equity Automated Trigger Communications
---
Real-Time Service Ledger and Simple Sales Interface with AI-Based Functionality
View everything you need to close the sale on the easy-to-use Sales and Service Ledgers
Ensure your customers only receive offers for vehicles in your current inventory with data-search buyer matching
Instantly identify your highest-priority opportunities with our proprietary Trade Prediction Score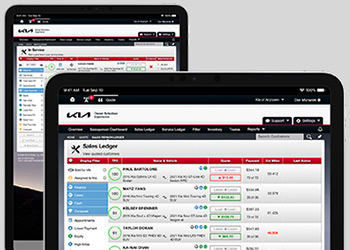 ---
Add-On Tools
Reach more customers and amplify response rates with highly impactful print messages via AutoLoop Direct Mail
Deliver the most precise offers for service-only customers by conducting soft credit pulls via 700Credit integration