Deliberately Different. Decisively Better.
fusionZONE is a full-service, omnichannel digital marketing provider, with a passion to streamline the digital process for our dealer partners. Our innovative websites not only receive the highest conversion rates on the market but also, we have taken user experience to the next level with our responsive video platform. We've accomplished this by utilizing our proprietary, award-winning conversion tools across all marketing channels and best practices learned by working with over 1,000 dealer partners over the past decade.
Additionally, dealers can be confident in knowing that fusionZONE offers industry-leading technical search engine optimization (SEO). Our advanced SEO works to help dealers generate high volumes of organic website traffic and improve keyword ranking in web engine search results. Every website we build is uniquely customized to fit your needs and can include our performance improvement products and services, such as FastRing, CONNECT (24/7 live chat), Social Media Management, ADAPT (ADA Compliance Toolkit), and Lead Enhancement Tools.
Let us help you maximize your dealership's digital performance and lead potential so you can do what you do best…sell more cars.
Pricing & Packages
Enroll
---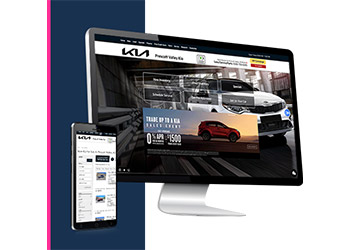 Responsive High-Performing Websites
Increasing Your Traffic, Leads, and Sales with Data-Driven Site Design
At fusionZONE, we don't just fold into the crowd, we lead the pack. Using powerful analytics platforms to test and confirm customer site interaction and lead generation, we regularly push the envelope on what is considered industry best practice. We use the latest in responsive design technology to ensure our websites are compatible with all devices. Our sites are built for better organic traffic, usability, and lead conversion. We have the highest-converting websites in the market and accomplish this by utilizing our industry-leading conversion tools and best practices learned through 10 years of working with over 1,000 dealer partners.
We are analytics-driven, constantly comparing industry benchmarks to our sites. Website speed is a high priority at fusionZONE, as our websites are completely optimized for mobile functionality, a critical variable when over 50% of website traffic comes from mobile devices. Every month, we review our dealer's website analytics to ensure that pages are performing to their highest ability, site speeds are kept in check and customers are thoroughly engaging with the website. We use A/B testing to identify effective new marketing strategies and our platform allows for seamless integration with third-party marketing applications, as well. Anything that can enhance the experience, capture a lead and improve a dealer's digital marketing efforts is our top priority here at fusionZONE.
---
FastRing
Our instant call-connect system is fast! fusionZONE's one-of-a-kind lead-generating tool connects dealerships with a potential consumer within 60 seconds of them submitting a lead, allowing a dealership to engage with a customer before they call the competition. With the push of a button, FastRing will ring straight through to the customer, usually while they are still browsing the website! FastRing helps dealerships maximize their lead-handling process and ensures that their staff instantly communicates with consumers.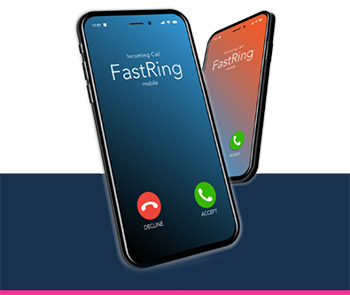 ---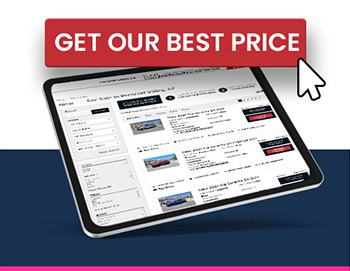 FastPrice
Achieve higher quality lead counts and higher conversion rates with our automated pricing tool. FastPrice significantly increases a dealer's form lead submission by giving customers a 'no haggle' price in just 2 clicks. FastPrice offers consumers a sense of complete pricing transparency as they instantly receive a vehicle's price while continuing to browse the dealer's inventory. Dealers using FastPrice see a lift in leads of 100-400%.
---
FastCoupons
This unique versatile tool helps dealerships establish an identity for their Service Department as well as generate leads for both their Sales and Services Departments. Using FastCoupons, customers can access and store mobile coupons directly on their smartphones, making it easy and convenient to use.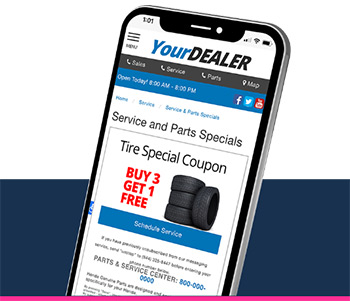 ---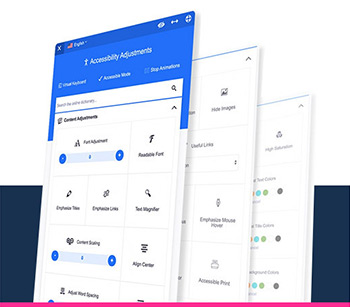 ADAPT (ADA Accessibility Compliance)
A Toolkit Solution for Continuous Website Protection.
Designed for true accessibility and minimal legal exposure, ADAPT is fusionZONE's multi-level toolkit solution to ADA Compliance. Because automotive websites change rapidly and often (third-party content, OEM marketing collateral, images, etc.), and can be edited by both internal developers and dealership staff, accessibility functionality can be impacted quickly and remain unnoticed until it's too late. To solve this frustrating situation, ADAPT was created with both straightforward, practical tools, as well as advanced technical tools, ensuring full compliance at any given time.
ADAPT includes 4 primary elements that work together to provide both a strong defense and real capabilities for consumers with disabilities. By addressing the website itself, displaying legal statements that offer alternative communication methods, and technology that enables efficient, real-time accessibility features, ADAPT goes well beyond the WCAG 2.1 A compliance requirements, ensuring continuous ADA accessibility for consumers and legal protection for our clients.
---
CONNECT (24/7 Live Chat)
Real People. Real Leads. Real-Time.
Live chat used to be optional, but now it is needed more than ever. Today, more than 41% of website visitors expect live chat on your website. This number is as high as 50% for visitors using a mobile device. Live chat is expected to continue to grow by as much as 87% in the next 12-18 months, as visitors prefer to chat with someone in real-time and online, rather than contact a business via email or phone.
CONNECT is a 24/7 dealership chat staffing solution that uses the power of live conversations with real people to help create opportunities for dealers to sell more cars. Visitors never have to look far to initiate contact and dealers won't have to rely on a third party to transcribe a phone call or hope that a customer doesn't drop off midway through a multi-day email exchange. And since automotive customers often search for vehicles during non-business hours, your online showroom is always open with an Agent waiting to assist. The look and feel of CONNECT can be fully customized to offer maximum branding for your dealership. This includes greetings, which can be changed regularly, reflecting current promotions, products, or a seasonal message. Dealerships can receive text notifications or have leads delivered directly to their inbox. Although it is impossible to profit from every visitor, with CONNECT you'll have one of the best tools that you can use to employ tactics to maximize your leads and optimize your ROI.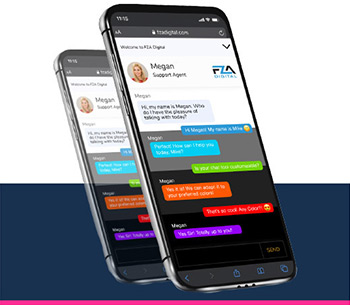 ---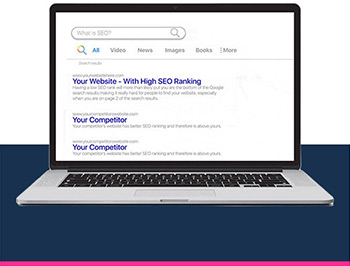 Advanced SEO
Rank Higher. Increase Traffic. Sell More. It's That Simple.
High-quality SEO is a cornerstone of your digital presence. fusionZONE offers you true online dominance over your competition. Our goal is simple: rank in the most advantageous positions to generate new customers and increase your revenue. Rankings and traffic do not matter if they don't produce car sales.
Our strategy of combining proven technical and local SEO techniques was designed to increase a dealership's search engine rankings, allowing it to out-rank national third-party sites such as CarGurus and Carvana. The core of our content strategy focuses on 100% original, white-hat content. Our Advanced SEO Service also includes the following: everything in our Basic SEO package, local SEO management, rank tracking, curated content creation or optimization, heat mapping, and a dedicated SEO Manager. Our SEO experts will guide you during monthly Performance Reviews on what is working, what's not, why it matters, and what fusionZONE is going to do about it. We pride ourselves on putting our Specialists in your position as a business owner or manager so that your success is personal to us.
---
Social Media Management
Dominate The Biggest Markets On The Web.
With more than 214 million users in the United States, Facebook represents an enormous audience...reaching far more consumers than your local billboards or TV spot. However, consumers aren't just visitors; they're engaging and connecting with businesses.
Reaching an audience on social media requires a lot of fresh high-quality content. Our Social Media management team will work to create a social media marketing strategy designed to focus on content your audience cares about. This includes posting engaging content 3 times a week on your choice of platform/s (Facebook, Instagram, or Twitter). By focusing on a variation of vehicle specials and promotions, we generate leads by targeting the dealership's audience, based on location, interests, and shopping behavior. A full-service graphics and video team creates custom inventory ads, specifically for a dealership's target audience. If you're interested in coverage on all three platforms, consider Social Media Posting Plus. And before any issues come up that can affect your online ratings, our Reputation Management software will help dampen the blow, improve customer relations and satisfy compliance needs. Capitalize on untapped social media opportunities by using fusionZONE's Social Media Management.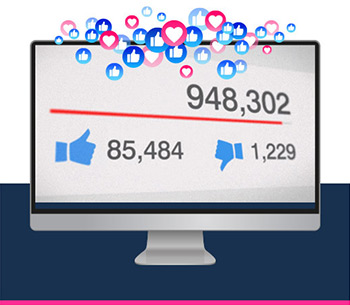 ---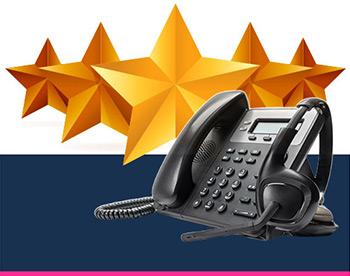 Customer Centric
Lightning Fast, Coast-to-Coast Support.
When it comes to handling dealer requests, we provide unprecedented turnaround times. fusionZONE's rigorous quality assurance/verification process is based on our Six Sigma internal processes. Meaning fewer mistakes and more efficiency for our dealers. Our dedicated Performance Management Team guides our dealer partners to make data-based decisions to drive the highest conversions. Monthly digital marketing strategy meetings focus on Google Analytics and lead generation data, as well as a quality check of a dealer's website, with recommendations for improvements.
All of our tools and services are built with our dealer partners in mind. Our Customer Dashboard integrates a dealership's Google Analytics Account to provide in-depth reporting and analytics, while user-friendly tools further simplify the experience so that you can make calculated, informed decisions about marketing strategies.