Driving the Future of Automotive
Realize the Full Potential of Your Customer Database with RevenueRadarTM
DealerSocket's data mining solution, RevenueRadar, makes sense of your customer data, turning insights into actions for your sales and marketing teams. The RevenueRadar difference is anchored in its ability to uncover prime opportunities and convert them to appointments without straining your resources. Unique to DealerSocket, the software comes with a dedicated consultant that partners with you for the long-term to create and optimize data mining plans, process, and strategy.
Pricing & Packages
Enroll
---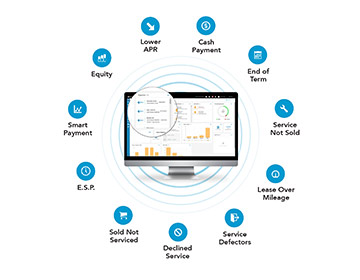 Sales and Service Opportunity Radars
11 Different Ways to Target Your Past Customers
Using a sophisticated data algorithm, RevenueRadar combs your database to identify favorable customer conversations in 11 different sales and service-based categories. For each lead, or "Ping", the platform will serve up a customer profile with all the information you need to tailor your talk track, including purchase and service history.
---
Ping Scoring and Drip Logic
Bringing Prime Opportunities to the Front of Your Queue
RevenueRadar's Ping Scoring feature ranks your equity mining opportunities based on propensity to buy or service, then prioritizes them in the system for you, making it more convenient to have relevant conversations with your contacts. In addition, the platform's drip logic enables you to easily distribute and space out your equity lead assignments based on employee capacity.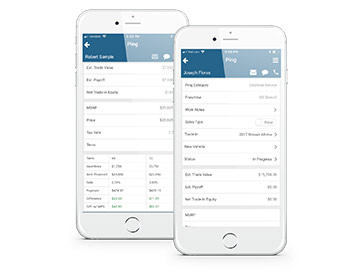 ---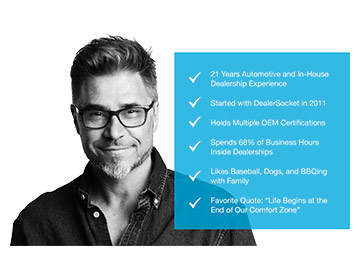 Strategic Growth Managers
Hands-On Data Mining Consultation Paired with the Power of RevenueRadar
With RevenueRadar, your staff is immediately enhanced to include a data mining opportunity expert that's armed with a mission to lighten your workload and help make the product a significant contributor to your business. Your Strategic Growth Manager will partner with you from strategy to execution, ensuring your product and program are set up and continually optimized to generate new opportunities from your existing database.