Industry-leading mobile video campaigns
Established in 2001, UnityWorks is a recognized pioneer and industry leader in the delivery of scalable, data-driven driven video campaigns for automotive dealers. We combine data, customer intelligence and proprietary technology to deliver customized video experiences that maximize engagement and conversion throughout the purchase cycle. Mobile is a consumer behavior, not just a device. That is why UnityWorks takes a "mobile first" approach to all of our design, content and campaign experiences.
Our in-house production team of writers, designers, editors and voice talent along with our proprietary technology distinguishes us in the industry and allows us to produce tens of thousands of high quality custom videos every month at an affordable price. From our video-enabled campaigns to our Virtual Test Drive video products, we provide a variety of innovative sales and service solutions that drive results for thousands of dealerships and partners across North America.
Pricing & Packages
Enroll
---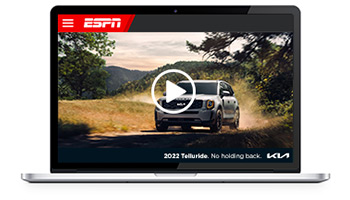 Pre-roll Advertising Campaigns
Pre-Roll Advertising: Sales & Service
Our industry-leading, micro-targeted pre-roll campaigns allow you to target prospects in your immediate area, engaging shoppers and driving traffic to your store. Our pre-roll campaigns identify in-market auto intenders within an average 20-mile radius of your store. Using leading third-party networks and data management platforms, we're able to find the best prospects to serve compelling video pre-roll ads on hundreds of websites and gaming apps. We maximize reach and effectiveness by connecting with customers and driving them to custom video-rich landing pages. Campaigns are also highly effective at reaching and engaging service intenders with promotions and special offers to maximize ROI.
UnityWorks campaigns deliver completed video view rates and click through rates at 2x industry averages
Package Includes:
Targeted Video Campaign
Campaign Management and Optimization
Monthly Reporting
Inbound Sales Call Tracking
Video Showcase Page with Offer
Website Remarketing
---
Facebook Video Campaigns
With over 1.8 billion users every month and 100 million hours of video watched every day, Facebook campaigns are among the most efficient and cost-effective ways to target and engage your customers. Each campaign will feature a 15-second dealer branded video ad that showcases a selected model and offer created specifically for Facebook Newsfeed ads. The video ads communicate key selling messages even when viewed in muted play to drive traffic to a custom landing page on your website.
Package includes:
Two 15-Second Video Ads
Campaign Management and Optimization
Monthly Reporting
---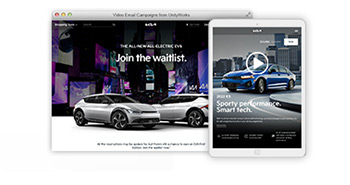 VIDEO EMAIL CAMPAIGNS
Get car shoppers more emotionally engaged and influenced to purchase with custom email campaigns from UnityWorks. Our conquest campaigns only reach auto intenders within a geo-targeted area around your store, eliminating wasted ad dollars by reaching only in-market customers already looking for a new vehicle or service options.
Each video email campaign includes three email deployments, accommodating up to four models or service offers. All campaigns include an animated GIF designed to drive stronger engagement and higher clicks to your website or video-enabled landing page. Once on your site, prospects are directed to inventory, contact information, or service scheduler. The Video Showcase for Sales or Service can be added to your package if you are not running a Video Pre-Roll Campaign where it is included in the price.
Package Includes:
Animated GIF
Three Email Drops
Up to Four Featured Models (or Service Specific Offers)
Monthly Reporting
Video Showcase Player on a Dealer Site (Optional)
---
Model Video Showcase
The Model Video Showcase is a customized destination page for your multi-channel video campaigns (pre-roll, Facebook or email) designed to emotionally engage shoppers with compelling model video experiences. These videos utilize OEM and brand approved footage and photos to help move a shopper closer to a vehicle of choice at the dealership.
Our Model Video Showcase player highlights your featured campaign model along with additional video content and current local offers. Shoppers can also easily navigate to a 60-second Virtual Test Drive of any model within a dealer's lineup.
This video-rich experience deepens consideration and drives conversion with on-page links to the dealer's specific model inventory and lead capturing components to complete the sale. The Model Video Showcase can be embedded into a dealer website as a core video destination for all model-specific multi-channel campaigns.
Package Includes:
Entire New Model Lineup with a 60-Second Virtual Test-Drive of Each Model
One Model Offer Per Month
Strong Call to Action Options
Embedded into your dealership website
Mobile Optimization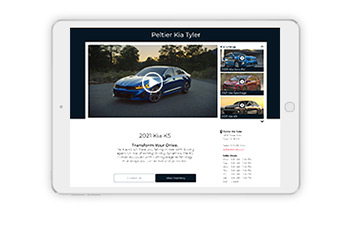 ---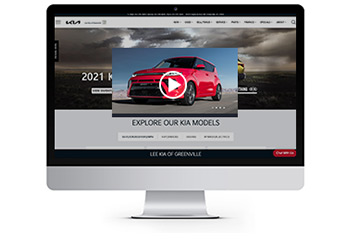 Virtual Test Drive Videos
Our all new state-of-the-art Virtual Test Drive videos combine UnityWorks' industry-leading video expertise with Chrome's world-class build data with to deliver the most robust VIN video presentation in the industry. The groundbreaking platform allows you to dynamically pitch the most saleable features of the vehicles to fully engage customers and maximize ROI. Our Virtual VIN Test Drive is packed with data-rich content and unique features to keep customers on your site longer and motivated to purchase from your store.
Package Includes:
Branded Intro & Outro
Video Syndication on All Leading Third Party Sites
Video Library Lead Responder for Personalized Video Email Messages
Monthly Reporting