The Only Road to Real-Time™
CarNow's Real-Time Retail platform is a comprehensive, live-data technology platform that empowers dealers to seamlessly manage every step of the car-buying journey. Combining all of the customer communication and digital retailing solutions CarNow is known for into a single platform experience, Real-Time Retail empowers dealers to provide unparalleled customer experiences, optimize operations, and drive revenue growth like never before.
From conversational calls-to-action to enhanced showroom processes leading to seamless online to in-store transitions, Real-Time Retail is the dealer retailing system that provides a competitive edge in an evolving market. With CarNow, serve customers in real-time through an end-to-end transaction, defragment the customer experience, and eliminate traditional points of frustration throughout the car-buying journey.
Pricing & Packages
Enroll
---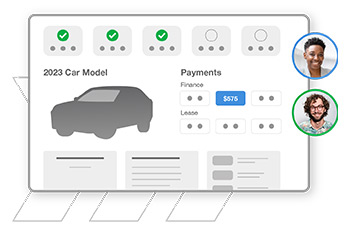 Showroom DealMaker
Enhanced Online to In-Store Experiences
CarNow's showroom tool merges the virtual and in-store showroom experiences into a seamless process, empowering customers to easily continue in the store where they left off online and allowing you to continue negotiating the deal while sitting with the customer.
---
Live Assisted Conversations and Video Chat
Real-Time Interactions
With live co-browsing features, customers can engage in Q&A and negotiate in real-time with your in-store team, including the ability to activate video chat.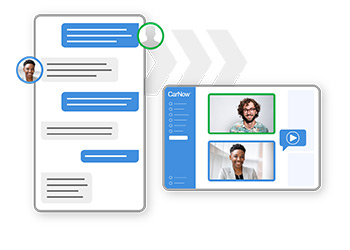 ---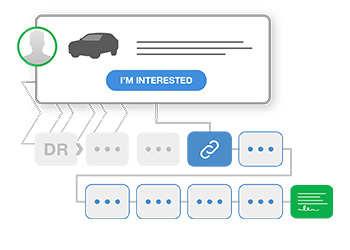 Multiple Entry Points (Deep Links)
Drive More Conversions
Further enhance the digital retailing experience and generate high-quality leads that are more likely to convert with customizable entry points (deep links).
---
Trade Partner Integrations
Seamless Trade Solutions
CarNow's growing list of trade partner integrations includes KBB, TP, ICO, and TIV, with this process made easier than ever with customer VIN and license plate pull features.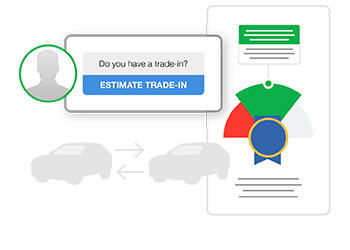 ---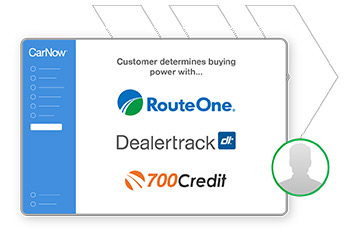 Soft and Hard Credit Pull Options
Flexible Credit Checks for Buyers
Offer customers both soft and hard credit pull options during the buying journey via 700Credit, RouteOne, and Dealertrack, while providing an instant customer callback option that populates directly in the UX.
---
F&I Merchandising Accessories
Transparent F&I Processes
Display actual prices of F&I products and vehicle accessories from your providers, giving customers the time, tools, transparency, and confidence to decide without the traditional pressures of the dealership.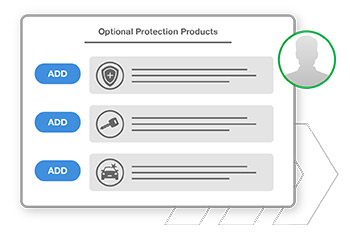 ---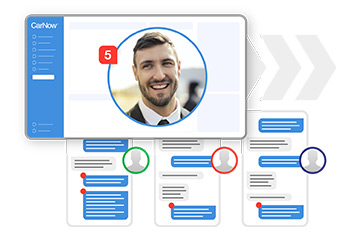 Real-Time Notifications and Customer Data
Live Insights for Smarter Decisions
With real-time access to customer actions, changes, and data, gain full visibility and better intel for negotiation.
---
DMS Integrations (Premium Feature)
Seamless Integration with Top DMS Providers
CarNow's platform directly integrates with a growing number of DMS providers, including Reynolds & Reynolds, CDK Global, Dealertrack, and DealerBuilt.