BUY ONLINE. ANYTIME. ANYWHERE.
WebBuy has transformed the car-buying experience, providing an Amazon-like transaction expected by millennials and other demographic groups. WebBuy is the first all-inclusive digital retailing application that offers a true end-to-end solution that unites dealer, buyer, lenders, F&I providers, accessory companies, and a fully customizable trade-in tool into a seamless, world-class consumer experience. Best of all, WebBuy was designed and built by a world-class automotive team!
Dealer website "real estate" is precious, and should provide a clear path to the sale for consumers. WebBuy recognizes that value by providing a simple, streamlined buying journey that starts by meeting the customer where they are at. When they are on your website, customers have different key questions or "jobs-to-be-done". Each of WebBuy's CTA buttons ("Buy Now", "Get Trade-In Offer", "Get Financed On-Line", "Get Your Price Now") can lead the customer down the path to purchasing a vehicle online 24/7 in 20 minutes. Save money by eliminating multiple vendors and confusing buttons, improve CSI, and grow profitability. We eliminate receivables by providing dealers with instant and accurate taxes, fees, rebates, incentives, and real-time payoffs. Our solution consists of national partners who are the best at their business to bring you this technology.
Pricing & Packages
Enroll
---
Loans Approved Online in Real-Time 24/7
WebBuy gives customers exactly what they are asking for with a better experience than they can imagine. The average process from start to finish takes less than 30 minutes compared to, on average, six hours in the dealership.
WebBuy's innovative BidBoard allows national lending companies to compete for customers' business and provide car buyers with multiple loan offers within minutes. Buyers have their credit processed and routed to national lenders as determined by the dealer – with you, the dealer, retaining, controlling, and growing your backend profitability.
---
Digital Retailing Transforms Buying Process
The onset of COVID has accelerated consumer adoption as well as the powerful millennial demographic. These main factors demand the user-directed and hassle-free experience they already receive from Amazon and eBay.
Recent sales results from companies like Carvana, Vroom, and CarMax show dealers must provide an engagement path for this exploding demographic of buyers or risk losing significant market share.
A famous 2016 survey of 4,000 people by AutoTrader showed that only 17 people said they like the current car-buying process. The rest said they want significant changes. WebBuy is the change they demand.
---
Developed by True Automotive Experts
The WebBuy team is comprised of true automotive experts with extensive dealership and OEM experiences. We know and appreciate how important it is to dial into the customers who will be looking at your inventory. Each dealership can personalize how the app works depending on the tastes and shopping preferences of your customer base.
Reserve Deposits & Pricing
You choose whether to require a deposit for customers to hold vehicles through a secure PayPal-powered portal. And you decide whether to offer a discount for using WebBuy, to offer only MSRP, or to offer an "internet price" of an amount of your choice. You also control F&I reserve/rate participation and product sale markup. WebBuy is the only solution in the market that not only understands dealer profit centers but protects and grows them.
Custom Accessories
Customers have plenty of time to decide on vehicle accessories while seeing a clear reflection in their total price or even a financing package. It's like having your Parts & Accessories Department open and selling 24/7, and the dealer chooses all pricing inputs.
Custom Trade Appraisals (CarValuator)
You understand what will sell (and what won't) in your area. Unlike others, WebBuy offers customized (dealer-controlled) appraisal settings, so your trade-ins are valued more appropriately for your local market. And with our instant purchase offer, you can make digital offers for inventory acquisition.
---
CarValuator Moves Trade-In Process Online
WebBuy brings your current trade-in appraisal process online with its proprietary CarValuator feature. Your dealership gives customers a real offer that they can count on adding to their final purchase. Our legal checks and balances mean that the customer is responsible for providing accurate information on their trade-in, and dealers can confirm everything before the final paperwork is signed.
Because the customer actively participates in the evaluation process of their trade-in, acceptance rates are higher than non-integrated, third-party tools. Real-time appraisal details and updates are shown for full transparency. Even if a sale isn't made, dealers can add trade-ins to their inventory.
---
On-line Desking (NetDesker) – Completes the Digital Deal
With the COVID Pandemic, your store can keep on selling and not miss a beat with the ability to fine-tune a deal in real-time, on-line with the consumer. Our team will show you how to co-browse with your customers in a way no one else can. Many consumers now demand the ability to truly Buy on-line WebBuy's NetDesker is the bridge to complete the digital deal.
---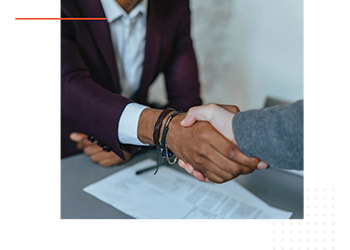 Easy to Install, Exceptional Support
Our implementation team will help tailor the app to your needs, and you'll also receive technical assistance on using your dealer dashboard for admin reports and analytics.
You'll receive a dealer marketing toolbox with free web banners and ads, email marketing materials, and consumer-focused video for social sharing.
WebBuy is the answer to what your customers are asking for. Attract new buyers for your inventory on your website with our end-to-end digital retailing solution!
---
Four Ways to Complete the WebBuy Journey
1. Purchase Online and Schedule your Delivery
Customers can purchase their vehicle with cash at the end of the WebBuy process. It's a hands-free way of purchasing the new or used vehicle they've fallen in love with through WebBuy.
2. Reserve Deposit & Lock In Offer
Customers can also choose to put a deposit down (at the dealer's discretion), putting a "hold" on the vehicle. Once they visit the dealership, they can complete the purchase, pass on the vehicle and transfer that deposit to another, transfer the deposit to dealer goods or services, or receive a refund.
3. Print Purchase Order
Buyers can choose to not reserve the vehicle, but instead, use WebBuy to complete advance paperwork that would otherwise take up hours at the dealership. They can come to the dealership later to finalize their purchase and you work the car deal as you always have.
4. Purchase in the Showroom
Finally, buyers can go through the entire buying experience in your showroom on their mobile device or a showroom iPad or laptop. Customers are able to take demos, ask questions, and get help via WebBuy's showroom mode at no additional charge.